EARN 1.5 FREE CE CREDITS!
FREE WEBINAR
The COMPLETE New Patient Dental Marketing Workshop
Wednesday, June 1st | 8pm ET
Enter your details below to save your seat!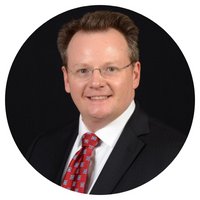 Christopher Phelps, DDS
 Presenter
Lisa Germain, DDS, MScD
 Host
The COMPLETE New Patient Dental Marketing Workshop
Wednesday, June 1st | 8pm ET | 1.5 FREE CE Credits
Based on his new textbook series, the COMPLETE Book On Dental Marketing, in this webinar Dr. Phelps will take you through the Attraction stage of the dental marketing cycle.   Utilizing Dr. Phelps' 7 Pillars of Marketing you will learn how to attract the right quantity and quality of new patients to your practice.  Learning to become an effective CEO of your marketing department.  The lessons learned in this webinar are the same Dr. Phelps' learned while transitioning his marketing from spending $35,000/month but only netting 60 new patients, to spending 74% less per month and attracting over 300 fee for service patients.  A move that helped both of his practices grow by over $1,000,000 each, for two consecutive years. 
Objectives:  
Discover the two sides of the marketing coin that you need to master.

Learn how to identify your target market, really understanding which new patient you want more of this year.  

Create strategic messages that grab your target market's attention and influence them to want to learn more. 

Use written and visual content that speaks to your target market and targets what stage they are at in the consumer buying cycle.  

Create Offers that don't discount your services but instead attract a higher quality patient.  One who'll pay your full fee.  

Utilize Dr. Robert Cialidini's 6 Principles of Persuasion to influence more people to respond to your marketing efforts.

Learn tips and tricks from the different mediums you can use to find your new patients.  From print and online mediums to lead generation, parasite vs symbiote network marketing, to public relations and more.  

Realize the 5 main areas you need to track to verify that you got a positive ROI or "actual" return for your marketing investment.