EARN 1.5 FREE CE CREDITS!
FREE WEBINAR
Osseous Anchorage and Aligners
Wednesday, February 16th | 8pm ET
Enter your details below to save your seat!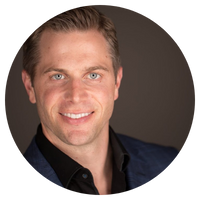 Drew Ferris, DDS, MS
 Presenter
Lisa Germain, DDS, MScD
 Host
Osseous Anchors and Aligners: Advancing Interdisciplinary Treatment
Wednesday, February 16th | 8pm ET | 1.5 FREE CE Credits
Controlling individual teeth, segments of teeth, and the occlusal plan are essential in order to create a foundation for implant and restorative dentistry to build on. With advancements in osseous anchorage such as temporary anchorage devices, osseous plates and implants, we have control of the dentition like we never have had before. This advancement in conjunction with clear aligner therapy creates the ideal treatment modality to set up an array of restorative cases from simple to complex while achieving excellent case acceptance.